After a few days of picking out a card and pics for our christmas card, this is what we came up with! I'm so glad the tough part is over and the fun part is to come. I always enjoy hand addressing each and every envelope. I try to work on a few or so every night until there done. I should have them in the mail by the first of December.....yippe! I love sending and receiving Christmas cards! I love getting good mail period!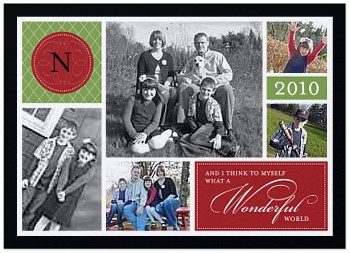 Update since this post was from November: I received our cards in the mail a few days after ordering them but didn't manage to get them sent out until December 8th instead of the 1st like I'd hoped but for me that's still pretty good! We have received some nice comments about them from our family. I would definitely order from Shutterfly again!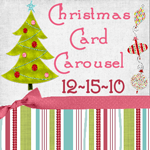 Make a statement with custom
Christmas cards
at Shutterfly.