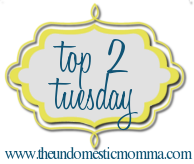 Choosing two of my Top Two Favorite Items of 2010 wasn't to hard at all. I have a lot of favorite things but these two items are something that I use almost daily.
ONE
My mattress warmer. Living in Maine means cold weather, which means a cold me. I'm always cold so having this bed warmer has been such a treat. It was a birthday gift from my parents...THANK YOU! THANK YOU! THANK YOU! My husband never thought it was a good idea to have one but since it was a gift we use it. The wonderful thing about it
(Besides keeping me toasty warm)
is it has two separate controllers so he control his side and I can control mine. I set mine on high every night and leave it on high all night. He turns his on two, just enough to take off the chill, I guess.
I started Project Life in January 2010 and loved everything about it. I love my album so much and my family seems to too! I'm so looking forward to getting started on 2011.
This is what we woke up to this morning .
.
When we went to bed everything was a mucky mess. We had a blizzard last Monday and then the temps turned warm; in the 40's all week so everything was dirty looking. What a surprise to wake up to a beautiful blue sky with everything covered in white, white snow. Beautiful!