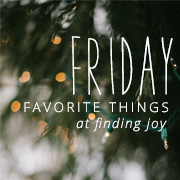 Join along with Rachel at Finding Joy
(Friday) Favorite Things
Our Miss Audrey's Art was selected to be hung at our Local Tim Hortons for the month of June. This is truly a big

Friday Favorite

of mine, in fact it's the only one I'm posting about today. It was quite an honor to see it hanging up on the wall for lots and lots of people to see. Hers got chosen from a district of 2500 kids (Pre-k
ers
to 12th graders,
she's in second grade
).
There were a total of 10 pieces of art selected. The district does this once a year but according to the Art Directors it's quite a process. I can only imagine breaking it all down to 10 pieces would be hard.
Hers was Van Gogh inspired. She did this at the beginning of the school year when she just turned seven.
Tonight they had a reception for the artists....Audrey was a little nervous when she got there because there were lots of people, along with music and goodies...overall she did great.
Love this girlie........Super Proud of her!
She sits and looks at her art work from her seat ....I think she's proud of herself......as she should be it's quite an achievement! She certainly didn't get her talent from her mother....maybe from her PaPa, Uncle and Aunt from both sides of the family.
Checking out some of the other artists work.
She gives compliments......proud again!
Lots of smiles from me tonight and Tim Hortons has a new customer! I will be visiting on a regular basis now to sit and enjoy a coffee as I enjoy my Audrey's art.