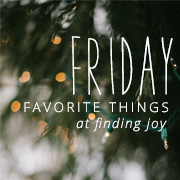 Here a few of my Friday Favorites:
This is a drawing by my Audrey.
I love it! And, I love my little artist!
I thought she did a wonderful job for this being her first attempt drawing the famous Peanuts.
This is where she got the inspiration to draw them....Starbucks.
Oh, how I love a Cafe Mocha made with soy milk from Starbucks. If you haven't tried it with soy milk, you should! I don't use soy any other time but with a latte, it adds a much better taste. Seriously try it! I could drink one every day but I don't and I'm sure you all know why.....yup...too much $

. $5.00 a pop adds up quick. I usually get one a week, or two....

occasionally

three but that usually means I've ended up at Target to do some shopping. More than one a week and I start to feel

guilty

. I wish I could make them myself!
Since I'm on the subject of Starbucks....I found this mug a few weeks ago and had to have it. Why? Because of the year 1971...the year I was born. I use it all of the time.
These TWO are always a favorite of mine.
I'm sure you can all relate!
We had pictures done at the apple orchard that we've been going to since Ethan was born.
The smirks on their faces is so them when their together. Ethan's face is saying "I'd shove this in your face if this photographer wasn't taking our picture!" and Audrey is saying " Ha Ha, you can't do it cuz you'd get in trouble! " True Love!
One last favorite thing of the week:
This wreath I made last year is all over Pinterest.
I thought that was pretty exciting for a little crafter like me.
Click here
for the original post on this wreath.
Wishing you all a wonderful weekend and don't forget to follow along at Finding Joy.
Bonnie