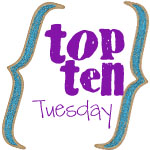 Top Ten Things needed for my Head Cold
This past weekend I got the worst cold ever!!!! I've been lucky enough not to have had one since last spring but unfortunately it hit me hard, so hard that I that I didn't leave my house for three days.
These are the things that got me through feeling totally awful!
1. PUFFS PLUS and lots of them. This is how I buy tissues...in bulk. When I get a cold I need lots of these. I actually went through almost 3 boxes in 24 hours.
2. Vaseline - My poor nose was so sore that I had to constantly rub this all over it. It's feeling much better now.
3. Hot Tea with Honey- the hot tea temporarily gave some relief.
4. My Gray Sweater with pils all over it. I love this sweater. I love it like a little one loves their favorite blanket. I wear it everyday (at home only). It's so warm and comfy. Unfortunately it doesn't look as good as the one in picture below.
5. A Hot Bath
6. Heating Pad - used for my head....it hurt so bad I had to lay my head on it.
7. Halls Cough Drops
8. TV - I actually caught up on some shows that I had recorded. I had quite a few.
9. My Bed - Oh, how good it felt to lay in my bed. I could have stayed in there for another day but too much to do.
10. My Family - they were so helpful and good. I was totally useless and they knew not to ask me to do this or that. My hubby even worked on the laundry (his least favorite thing to do).
Hopefully I won't have a cold this bad for a very long time. Gotta love January!